Mac Russian Red Lipstick - Selfridges
Jacket - Boohoo(*)
Scarf - New Look (*)
Striped Top - Topshop Old (Similar Here and Here)
Bag - Marc B at Topshop
White Joni Jeans - Topshop
Slip Ons - Topshop
Today was spent more in the central part of where I'm staying. Me and my Auntie walked down to St Helliers. It's a beach front with lots of cute cafes and small shops. It was quite a nice day so having a walk along the beach was so lovely!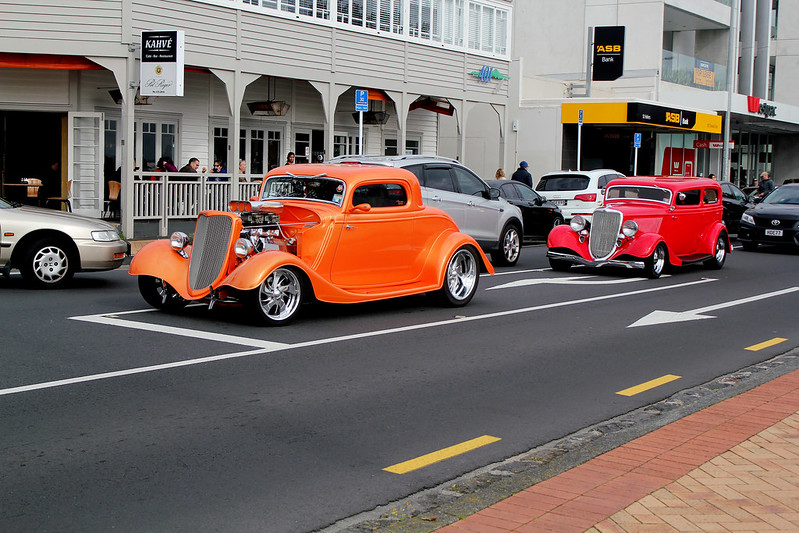 We had a 2 mile walk along the beach front which was so nice. It's so nice to be living so close to a beach especially because where I am in England there's no beach nearby! (All you readers by the beach are so lucky!) We even saw lots of vintage cars and I loved how colourful they were!
We then stopped for brunch/lunch at the cutest little cafe called La Vista. It was so nice to sitting inside and seeing the beach! My Auntie had a vegetable dish and I had my favourite Eggs Benedict! Apparently it's a bit of speciality here in New Zealand and so of course being a tourist I had to try it! They do cook it slightly differently and I had mine with bacon and spinach and it was so good!
Mac Russian Red Lipstick - Selfridges
Jacket - Boohoo(*)
Scarf - New Look (*)
Striped Top - Topshop Old (Similar Here and Here)
Bag - Marc B at Topshop
White Joni Jeans - Topshop
Slip Ons - Topshop
I threw this outfit on as it's winter here in New Zealand! I wish it was a little more summery but oh well! A striped top/jeans combination can never look bad and it's my 'go to' comfy outfit. I went for a bold red lip today with my outfit to add a little more colour! I'm wearing a scarf as it's super windy bag the beach too.
Twitter//Instagram//Facebook